Dem-3DTV
The Ministry of Industry, Energy and Tourism (MINETUR) of Spain, through the public corporate entity Red.es, and UPM, have created the Production and Experimentation Centre in the Dem-3DTV.
The Centre has a Mistika 2K post-production system with a stereoscopic module. With this system, the Dem-3DTV will impart a specialization course to students and professionals that are interested in the study of problems of video signal generation and the later post-production stage.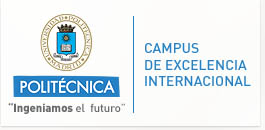 The course will be given in the Dem-3DTV and start the 27th of October. It will consist in 50 hours of theory and 50 hours of practice- The goal of the course is to provide the necessary capabilities for a perfect use of the Mistika system.